Sex involves all 5 basic human senses: hear, smell, taste, touch, and especially, see. We always picture an ideal sex partner as someone muscular, curvy, and hot. Therefore, It always seems weird to talk about sex that involves the disabled because we tend to imagine how that would look like, and that is somehow quite … off-putting.
This is AUDIBLE PORN, the kind of porn that shifts the focus from "how sex LOOKS like" to "how sex FEELS like" when performed with a physically/mentally incomplete person, challenging people to think twice about their "ideal sex partner" stereotype, stating that sex on a wheelchair might just get as (or even more) fun, and sex does not lie in the look, but in the pleasure and touch-to-touch sensations that come with it.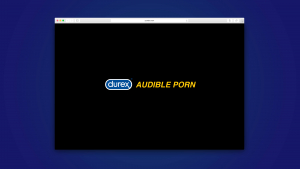 Hinweis: Die Projektbeschreibungen sind Originaltexte der Studenten und wurden wie eingereicht belassen.